Research Sites - Links
Below are some links to sites which may be interesting for your research. While we cannot endorse any website or institution, or guarantee the currency of any site, we feel that the ones mentioned here are good starting points for further research.This is one page that one will be working on forever, links change, typos and more. Keep E-mailing me when see major blunders, thanks (web page volunteer) mwick4249@comcast.net








Yearly and Monthly Event Calendars
Current bygdelag Fellesraad list of Upcoming Stevne and Lag Events Bygdelag are organizations comprised of descendants of emigrants from Norway to North America. Every "Lag" seeks to preserve and strengthen bonds with its home district or community-of-origin in Norway. Because groups usually hold meetings (stevner) once each summer, Lag publications continue to be essential communication tools in most groups. Stevne programs may feature a variety of Norwegian cultural and educational activities. Displays of Norwegian arts and crafts, consumption of ethnic foods, choral and instrumental music, books and readings, fiddlers and folk dancing, genealogy classes, noted speakers, video tapes, and Norwegian language in signs, songs or speech may be used.


Monthly calendar by Lakselaget The calendar is a community service sponsored by Lakselaget, a Minnesota-based organization for professional women and college and university students who are also Norwegian, of Norwegian descent, or are interested in contemporary Norwegian issues and all things Norwegian.


Sons of Norway events calendar for USA and Europe. Keep an eye on the Sons of Norway Web site to learn about Norwegian-related happenings in North America and Europe


Sons of Norway blog You can learn much by subscribing to this Sons of Norway Magazine blog.


Norway House Calendar of upper midwest. The mission of Norway House is to be a bridge between Norway and the United States. Norway House in the Upper Midwest has as its mission the preservation and promotion of an appreciation and understanding of the American-Norwegian experience and its relationship to modern Norway.


Mindekirken Norwegian Memorial Lutheran Church The monthly Communicator is the church main newsletter


Viking Age ClubThe club has a very good calander since they go to just about every major Norwegian Festival and celebration


Hardanger Fiddle Assocation of America Calander Listing of Hardanger fiddle, dance and other related events taking place in North America. Each event may be part of a more generalthemed Scandinavian or folk dance gathering, so check with the event's Web site or sponsor contact for details. Many local events featuring the Hardanger fiddle occur more frequently. See their separate listing of ongoing weekly and monthly events.
Scholarships and Education
If you know about more scholarship ideas for American-Norwegians not on this list
mail me mwick4249@comcast.net and I will add

Study in Norway pa Norsk

Study in Norway for US Students

The Norwegian Centre for International Cooperation in Higher Education

The American-Scandinavian Foundation (grants) The ASF's award program for study and research abroad has been the Foundation's most long-standing commitment to educational exchange. During the past 100 years, over 4,000 fellowships and grants have been given to Americans and Scandinavians engaged in study or research projects. In 2013, 62 students, professionals and artists were provided over $646,137 in total funding

The International Summer School at University of Oslo

Skogfjorden Norwegian Language Village at Concordia in Bemidji

Saint Olaf College in Northfield, Minnesota, Norsk Dept

Luther College in Iowa, Study Abroad

Lakselaget Grants

The Norway-America Association Scholarships Oslo











Newspapers - Radio Station Links

Norway Post The day's news in English Information from the Government and Ministries. Free and lots good stuff


The Norwegian American Weekly on-line is the only Norwegian-American newspaper in existence, and it has been published continuously since 1889. Published every Friday. (You can read couple articles, but if want to read all the pages and articles have to subscribe and will get access)
The Norwegian American Weekly is published in English with one page in Norwegian. It covers a wide breadth of news, including breaking news from Norway, business, sports, op-ed, travel, arts and entertainment, news from the Norwegian American community, and a calendar of events. The Norwegian American Weekly is read by over 20,000 readers in North America and Norway, with subscribers in every U.S. state, as well as Canada, Norway, Mexico, Sweden, and the Netherlands.


News in English.no "View and News from Norway" in English (Free)


NORWAY (Online Info Service USA) Offical site of Norways Tourist and Information (Free)








NORSK LANGUAGE OR DICTIONARY Links
Sons of Norway Language Lessons Monthly language lessons: Visitors to "Norwegian in 5 Minutes a Month"


Translate Google Online language Translation I use this to translate often and many lanuages








HISTORY and MUSEUM Links
Timeline of important events in NorwayOutstanding site to visit.


History Thesis 177pgs


The Viking Age Club Sons of Norway was formed to study the history of the Vikings and to lecture to the public about the true facts of this era. The Viking Age Club-Sons of Norway is a non-profit educational organization based out of Sons of Norway Lodge #1-517 in Minneapolis, MN. No paid employees of any kind, an all volunteer labor force makes and buys the items that the club owns.


Turning Points - 46 articles about immigrants 1893-1939


Norwegian-American Museum Vesterheim is more than a world-class Norwegian museum in Iowa. It is a cultural center dedicated to preserving living traditions by offering classes in Norwegian folk art and culture, Elderhostels, and special programs for pre-school, elementary, secondary, and college students. Vesterheim also hosts events, lectures, and special exhibitions scheduled throughout the year.


Information about theNorwegian Royal Family


Whole lot subjests having do with Norway Welcome to a web site, which someone has managed since 1996 when I returned to Norway from the United States in order to live a simple life up in the Norwegian mountains


The Nordic Heritage Museum, Seattle, Washington A place where history comes alive and contemporary artists and community activities are celebrated with vibrant exhibits and events. Dedicated to collecting, preserving, and educating since its founding in 1980, the Nordic Heritage Museum is the only museum in the United States to honor the legacy of immigrants from the five Nordic countries: Denmark, Finland, Iceland, Norway and Sweden


Anna-Karin's Genealogical Blog (Visit to The Norwegian Emigrant Museum)


The Norwegian - American Historical Association A local branch located in Northfield, Minnesota in basement of St.Olaf College Library. The goal of the Norwegian-American Historical Association (NAHA) is to locate, collect, preserve and interpret the Norwegian-American part of this whole with accuracy, integrity, and liveliness. In doing so, Norwegian Americans will have an identifiable position in America's past, present, and future


The Promise of America Web pageincludes a selection of books, book excerpts, entire articles, America letters, photographs and prints, film clips and excerpts from radio and television broadcasts. Bibliographies with search possibilities list a great deal of the material published in this field. In addition, there are links to valuable sites on the Internet related to Norwegian Americana and genealogical research. The target groups for the web site are primarily educational institutions, but also individuals interested in history


The Project Gutenberg EBook of The Story of Norway by Hjalmar H. Boyesen This eBook is for the use of anyone anywhere at no cost and with almost no restrictions whatsoever. You may copy it, give it away or re-use it under the terms of the Project Gutenberg License included with this eBook


Resting place of Hjemkomst: Short 4 minute introduction by Hjemkomst Museum center about the viking ship built by one man in Moorehead Minnesota. The Hjemkomst Viking Ship, permanently housed in the center; was built by Robert Asp and his family and sailed to Norway in 1984.


Postcards: The Hjemkomst of Robert Asp movie - 34 min public television documentry to Norway (One man built a viking ship and sailed to Norway - Now in Moorhead Minnesota)




Folk Art
National Wood CarversMany distinguished professional woodcarvers in the U.S. and abroad share their know-how with fellow members. NWCA proudly lists several internationally famous authors of woodcarving books on its roster. Of course the site does not have any links - just want your dues for a magazine which is very good


Culture Net-Official gateway to culture in Norway Arts CouncilNorway is the main governmental operator for the implementation of Norwegian cultural policy. Arts Council Norway functions as an advisory body to the central government and public sector on cultural affairs. The Arts Council is fully financed by the Ministry of Culture


Daughters of Norway When it comes to Norsk costumes they are the experts . The mission and purpose of the Daughters of Norway is to unite into a sisterhood, women who wish to preserve Norwegian heritage; maintain among members a knowledge of the history, culture and language of Norway; and build a strong support system and bond of friendship within the sisterhood.

Vesterheim Library Collection A small research library on the 2nd floor has hundreds books on Norwegian folk art and culture

The Norwegian-American Homepage This page takes you to information on famous Americans, living and dead, who are readily associated with their Norwegian ancestry -- such as Walter Mondale, Sonja Henie and Knute Rockne. There's a wealth of information about in the form of responses to questions about the Kingdom of Norway that were e-mailed from 1998-2000. Topics include bunads, solje, bringing pets to Norway, how to type Norwegian characters,costumes, foods, farming and more





Usefull Web Sites
Universal Currency Convertor web site

Currency Conversion web site


Oslo Bors (stock exchange) Oslo Børs is an independent exchange and the only regulated market for securities trading in Norway.

Norwegian address/telephone Directory Of course the site is in Norwegian to make it more fun.

Minnesota Trillium Tours in Norwegian of the Midwest, LLC offers Norwegian-speaking guides and tour planning services specializing in the Midwest area of the United States. We offer step-on guide service for half, full or multiple-day tours. Tours are planned to your specifications or our suggestions. Uniquely themed tours are our specialty.

Minnesota Finnish PagesInformation about Finnish organizations and events in Minnesota Census Links Census Links is a growing catalog of links to transcriptions of census, tax lists, birth, death, marriage and military records, all freely available to help with your genealogy research.

AncestralFindings.com Will Moneymaker (photographer) founded Ancestral Findings back in 1995. He has been involved in genealogy research for 20+ years. The thrill of the hunt, the adventure, and the excitement begin when he started investigating the meaning of his last name. He continues to enjoy researching his family tree, answering free genealogy lookups




Norwegian Humor
And of course moreOle and Lena jokes!

Old Lutheran Humor More Ole and Lena jokes! All kinds of humor. Also a gift shop for Lutheran Pride. Still worth checking out and exploring.





Music Links
Twin Cities Hardingfelelag The Twin Cities Hardingfelelag plays gammaldans and bydgedans music from Norway-dance music with asymmetric rhythms. Their repertoire includes tunes in many folk music dance styles including valdresspringar, telespringar,vals,pols, gangar,reinlender, rudl, and bruremarsj

Hardanger Fiddle Assocation of AmericaListing of Hardanger fiddle, dance and other related events taking place in North America. Each event may be part of a more generalthemed Scandinavian or folk dance gathering, so check with the event's Web site or sponsor contact for details. Many local events featuring the Hardanger fiddle occur more frequently. See their separate listing of ongoing weekly and monthly events. The lists are continually updated



TRAVEL LINKS ABOUT Nordland-Troms-Finnmark
( Pictures and videos below )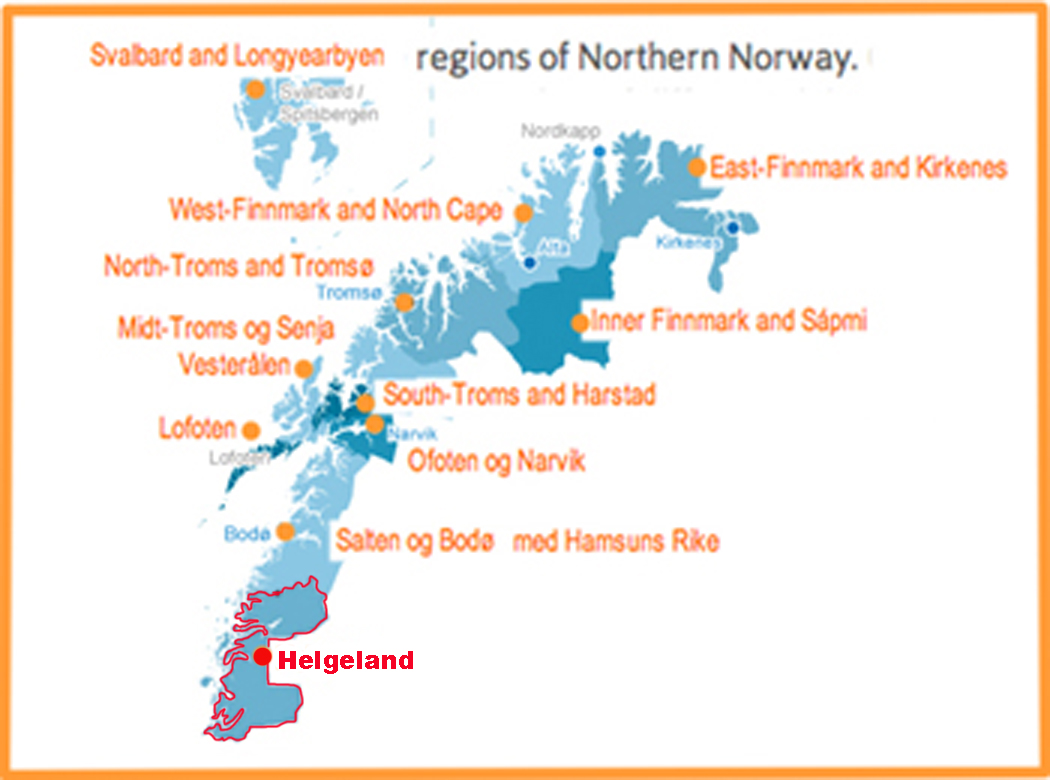 NORDLAND Helgeland Area Videos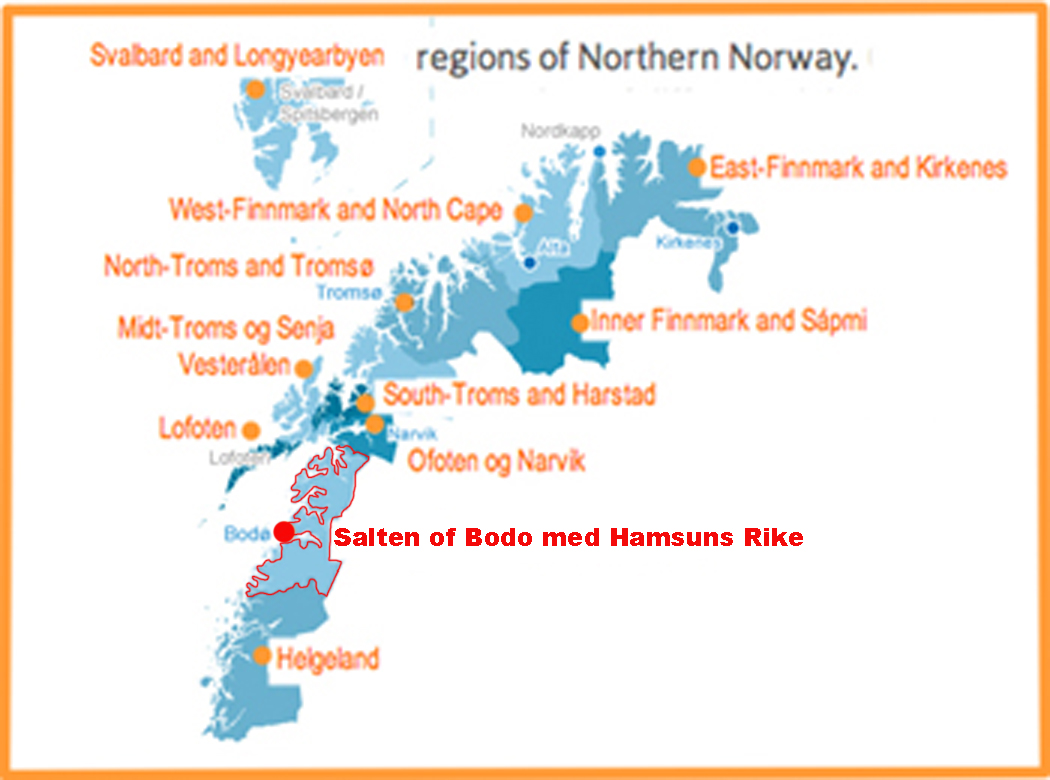 NORDLAND Bodo/Salten Area Videos
Official Nordland Website

Videos of Bodo/Salten area and Lofoten by Nordlandslaget member go to "You Tube" and type in "mikeminnesota-youtube" & look for videos videos below or click on link

Norway, Bodo, Highway to Kerringoy, Part 1 of 2, Bodo to Ferry

Norway, Bodo, Ferry to Kerringoy Trading Post, Part 2 of 2

Norway, Bodo, Year 1800 fort to protect from British, called Nyholmen Skandse

Norway, Bodo City I talked to the King of Norway

Norway, Bodo City Tour, 200 photos, Part 1 of 3

Norway, Bodo, National Airplane museum, 300 photos

Alt for Norge, Combat Boat Ride, Bodo Nordland, Lofoten

Bodo, Norway, Saltstraumen whirlpools & travel Salten valleys

Sulitjelma Copper Mines near Bodo

Bodo to Lofoten 2009 Moskenes to Fishing Village of "A"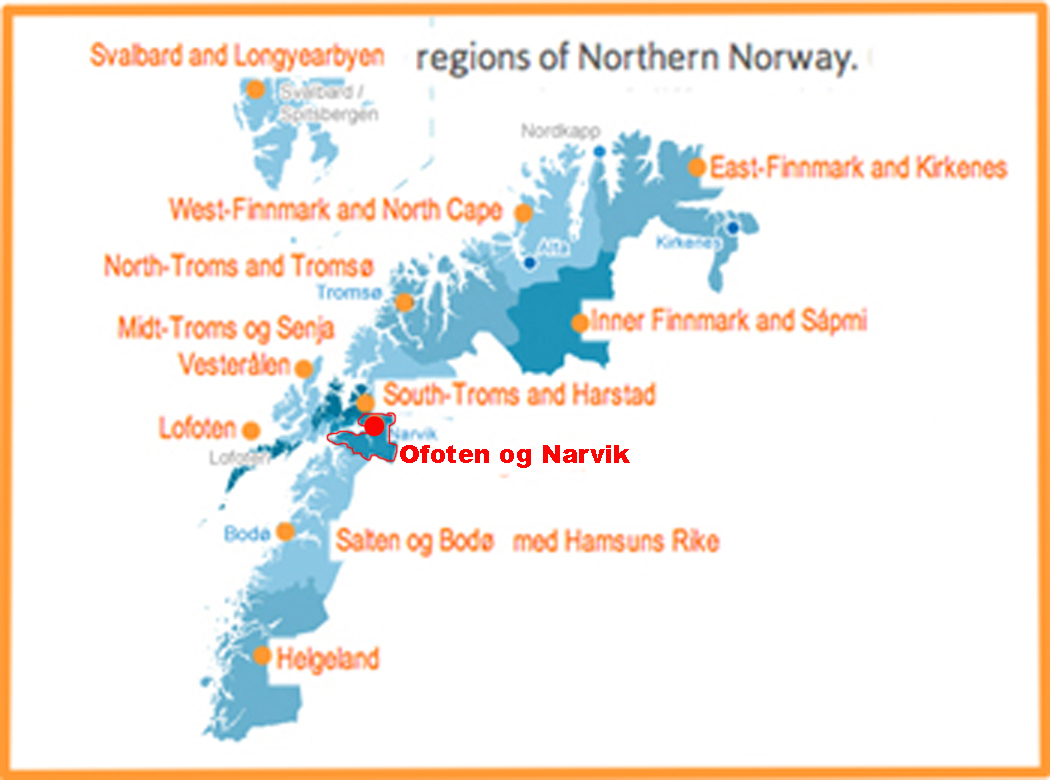 NORDLAND Narvik Area Videos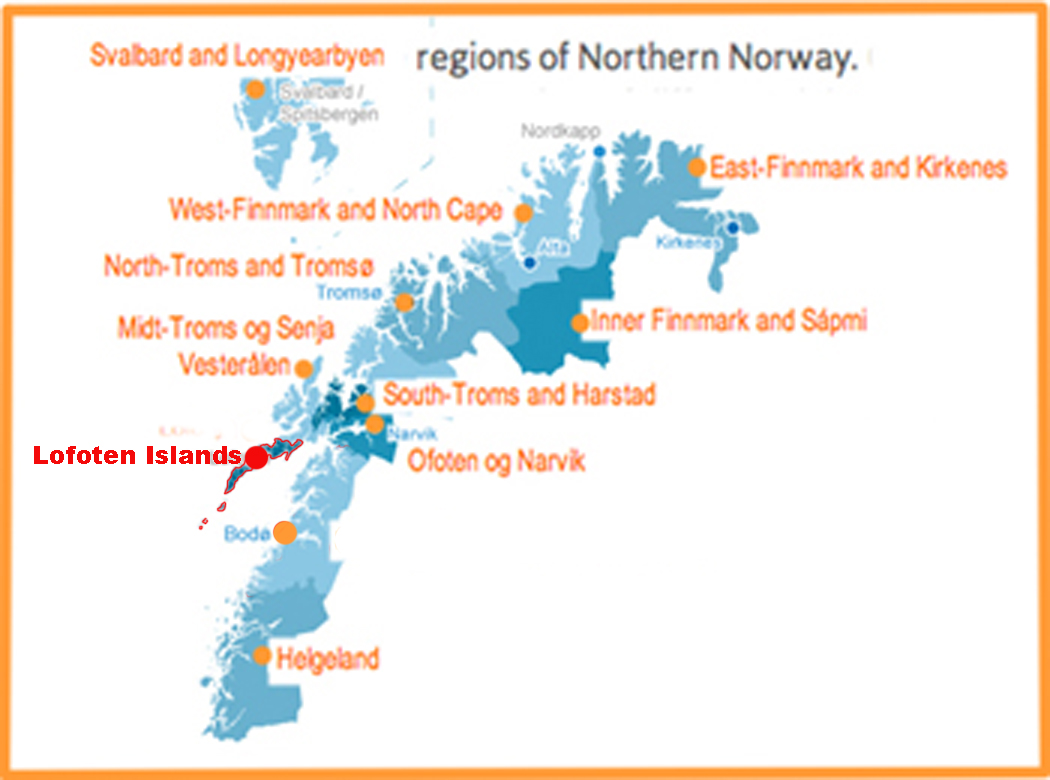 NORDLAND Lofoten Island Area Videos
Lofotr Viking Festival 5 Aug Outstanding Battle & Viking Rendezvous

Lofoten, Rost to Svolvaer 2,000 Photos in 10 minutes

Lofoten, Vaeroy Island Norway Island fishing village

Lofoten, Norway E10 to Rein, Sund, Unnstad robuer

Lofoten, Eggum Lofotr Viking Museum, Leknes, Gimsoy Kirke

Lofoten, Norway Fishing villages, Henningsvaer, Kabelvag, Svolvaer

Lofoten, Norway Hike Skrova Island, Mountain Climbing

Narvik to Fauske Road trip down coast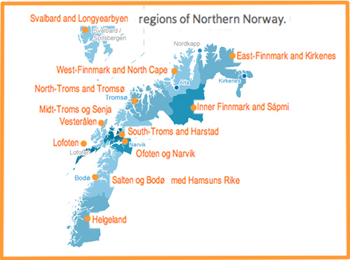 VESTERHEIM Region Area Videos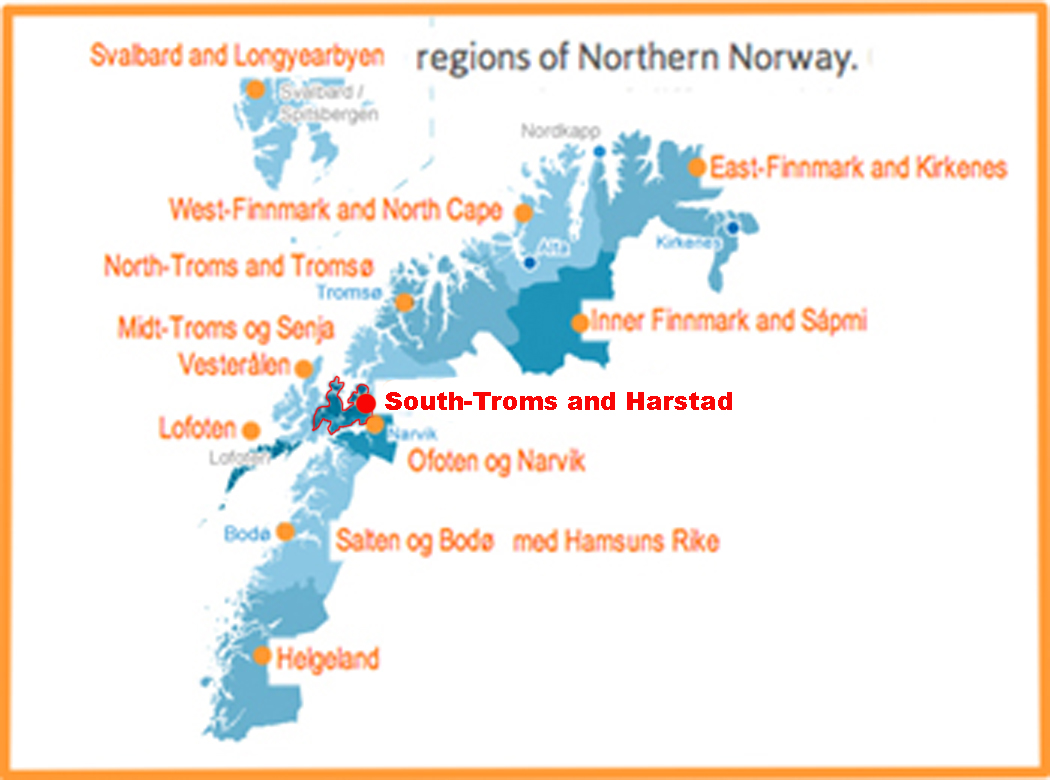 TROMS South and Harstad Area Videos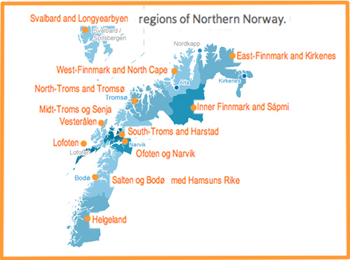 MID TROMS of Senja Region Area Videos

Troms - North Norway - Feb 2009 You Tube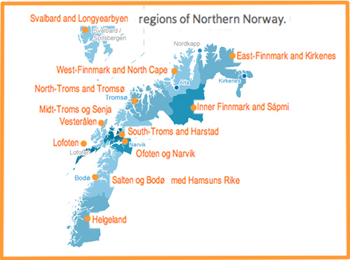 NORTH TROMS and Tromso Region Area Videos

Troms - North Norway - Feb 2009 You Tube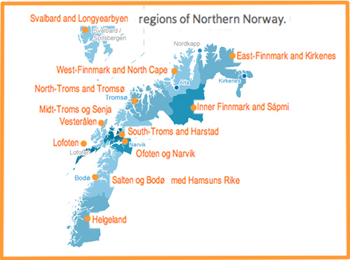 WEST FINNMARK and North Cape Region Videos
Official Finnmark Website

Talvik Finnmark Norway 5:40 Video

Lars Monsen Nordkalotte has some 24 videos on his You Tube Channel, Outstanding Videos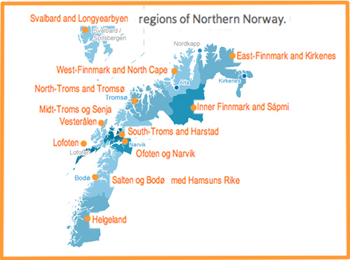 EAST FINNMARK and Kirkenes Region Videos
Official Finnmark Website

Talvik Finnmark Norway 5:40 Video

Lars Monsen Nordkalotte has some 24 videos on his You Tube Channel, Outstanding Videos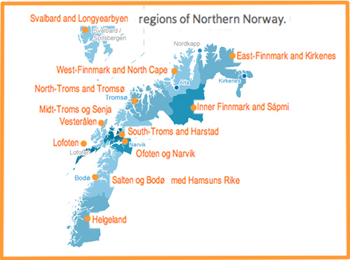 SVALBARD ISLAND 300 miles northwest Finnmark Videos
MORE VIDEOS OF INTEREST
Vesterheim Iowa Museum on You Tube

Sons of Norway, Vesterheim, Iowa, Norwegian Museum You Tube Video

Dozens of Norway Videos from Norway








NORDLAND PHOTOGRAPY-ARTIST SITES

Ms Moyfrid Hveding - Painting Norway.com paintings of Lofoten